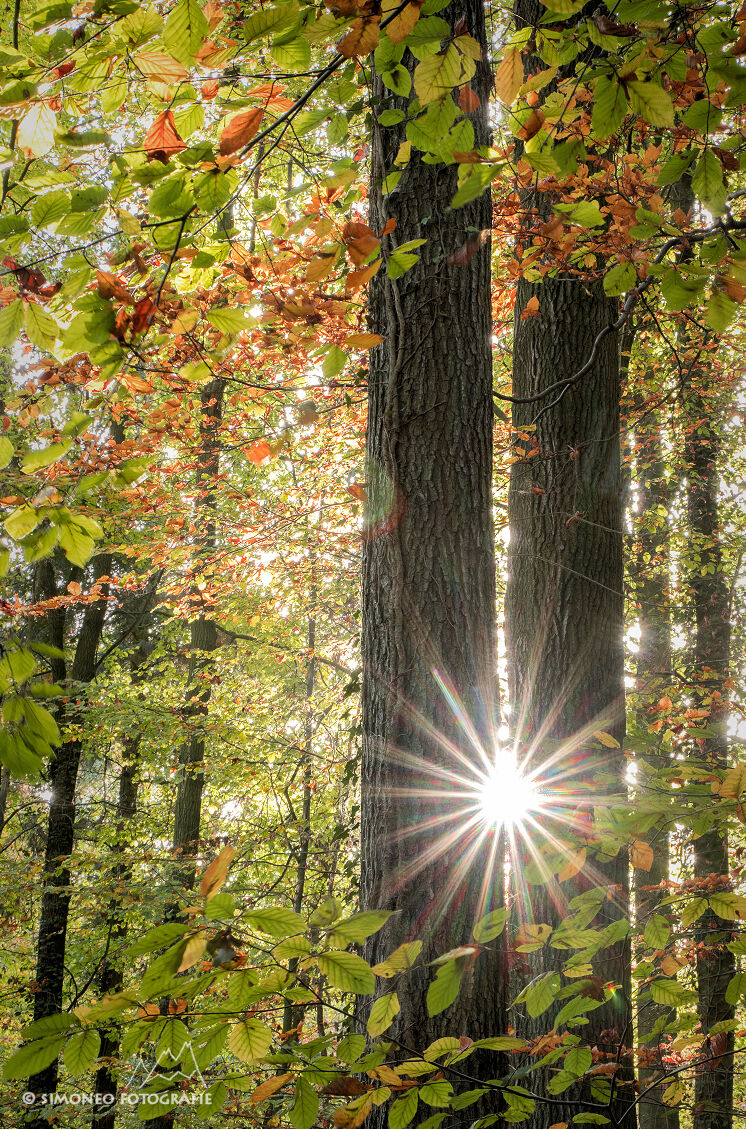 Autumn in progress

Last week the woods were in between
their sunny dress and Autumn side.
Some leafs of gold and some still green,
foliage shutting out the light.

This two-faced state will disappear
when Autumn winds have blown.
And colours warm and bright and clear
will very soon be gone.

Met de zon door het gekleurde bladerdak is het bos een waar sprookjesbos. Nog even en dan heeft de wind het bladerdak weggeblazen en resteren slechts de kale bomen. Dat zorgt voor een heel andere sfeer.