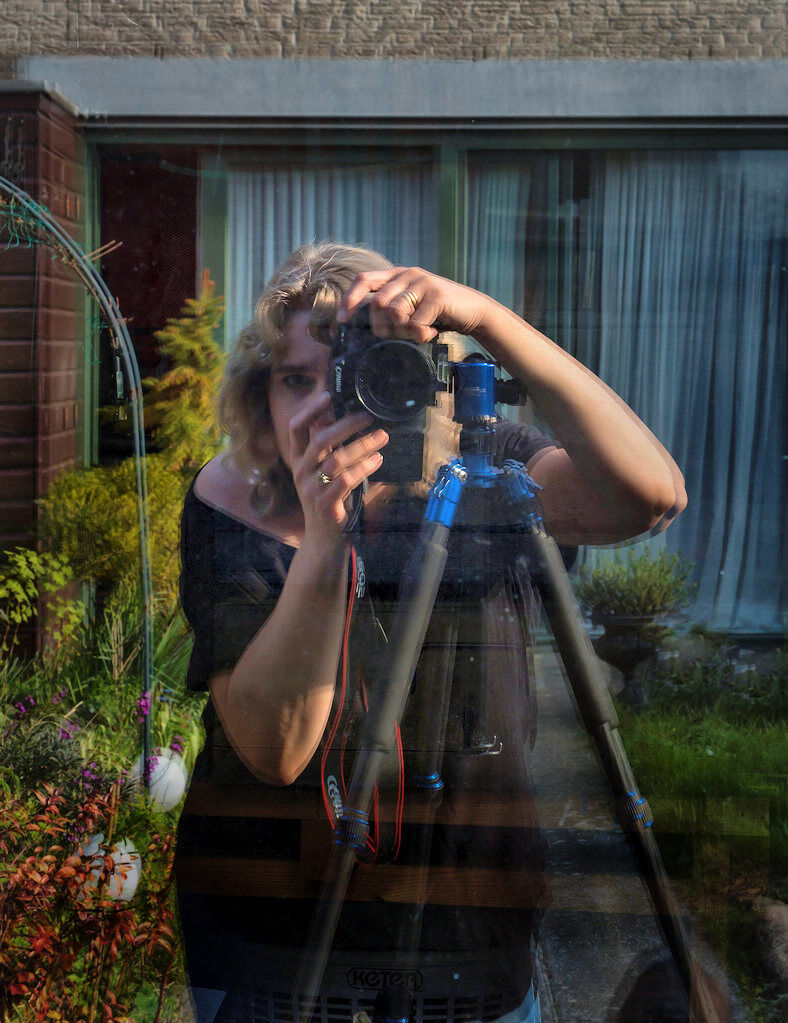 "It's all about soul."

Photography is giving a glimpse into your soul by capturing the feeling a scene evokes in you. Photography is also capturing the soul of a scene.



Natuur en natuurfotografie zijn mijn passie. In mijn thuisregio Waterland kan ik mij daarin prima uitleven. Mijn jeugd bracht ik door in Het Gooi en ook daar fotografeer ik graag, vooral in de herfst. Ik hou van bergen, hoge oude bomen, van reizen en nieuwe plaatsen ontdekken. Ik leg mijn ervaringen graag vast in beeld en deel ze zo graag met anderen. Fotografie is voor mij: vasthouden van het vergankelijke.

Al op jonge leeftijd was ik altijd in de natuur te vinden. Ik kende de meeste veldbloemen van naam en leende de camera van mijn tante om foto's te maken. Ik fotografeerde (analoog) vooral veel tijdens vakanties. Sinds de aanschaf van mijn eerste digitale spiegelreflexcamera in 2008 ben ik een fanatiek natuurfotograaf. Mijn voorkeur gaat uit naar landschap- en macrofotografie. Ik maak graag foto's en fotoseries met een boodschap. Cursussen die ik volgde bij Jan Smit (Smitinbeeld), Martin van Lokven en Karl Griffin en een masterclass van Niall Benvie hebben mij goed op weg geholpen. De praktijk deed en doet de rest. Ik ben een groot fan van het werk van de Britse natuurfotografen Laurie Campbell, Colin Prior, Peter Cairns en Niall Benvie en de Indonesische 'fotograaf van het licht' Rarindra Prakarsa.

Na een carrière als jurist en een periode als fulltime moeder ben ik betrokken geraakt bij diverse non-profit organisaties, waaronder enkele op het gebied van natuurbescherming. Bij Staatsbosbeheer ben ik gids en natuurbeschermer. Sinds 2017 heb ik een eigen fotografiebedrijfje Ik geef workshops macro- en landschapsfotografie en organiseer en begeleid fotoreizen. Ik exposeer regelmatig en lever een vaste bijdrage in beelden aan Waterlandfan, een nieuwskanaal voor Waterland. Daarnaast schrijf ik artikelen voor het Nederlandse platform voor natuurfotografen, 'natuurfotografie.nl' en voor IkWilReizen.nl .
Actief zijn in de natuur laat zich perfect combineren met fotografie en het stelt mij in staat om meer te leren over de onderwerpen die ik fotografeer.
--

Nature and nature photography are my passion. In my home region Waterland, I can fully enjoy it. I spent my childhood in Het Gooi and I also like to photograph there, especially in Autumn. I love mountains and old tall trees, traveling and discovering new places. I love capturing my experiences in images and sharing them with others. For me, photography is: being able to capture the perishable.

From a young age I could always be found in nature. I already knew most of the wild flowers by name and borrowed my aunt's camera to take pictures. I mainly photographed (analogue) a lot during vacations. Since the purchase of my first dsrl-camera in 2008, I have been a dedicated nature photographer with a preference for landscape and macro photography. I like to take photos and make photo series with a message. Courses I took with Jan Smit (Smitinbeeld), Martin van Lokven and Karl Griffin and a master class by Niall Benvie helped me on my way. The practice does the rest. I am inspired by the work of British nature photographers Laurie Campbell, Colin Prior, Peter Cairns and Niall Benvie and the Indonesian 'photographer of the light' Rarindra Prakarsa.

After a career as a lawyer and a period as a full-time mother, I became involved with various non-profit organizations, including some in the field of nature protection. At Staatsbosbeheer I am a guide and nature conservationist. Since 2017 I have my own photography company. I run courses in macro- and landscape photography and I am a photo tour guide. My photos are regularly shown in exhibitions and Furthermore I contribute to Waterlandfan, a news channel for Waterland and I write articles for the Dutch platform of nature photographers 'natuurfotografie.nl' and for IkWilReizen.nl.
Being active in nature makes a perfect combination with photography and it enables me to learn more about the subjects I photograph.




Thanks for visiting my website.

Enjoy "Nature through my eyes!"










simoneo fotografie verzorgt fotos op de volgende gebieden: landschap,natuur,wildlife,flower power,macro
Bezochte landen en regio's, etc. engeland,wales,schotland,ijs,gouwzee,markermeer,ijsselmeer,braemar,waterfall,waterval,aviemore,cairngorms,dartmoor,devon,snowdon,glentanar,mar lodge,rothiemurchus,ardverikie

Objection tango